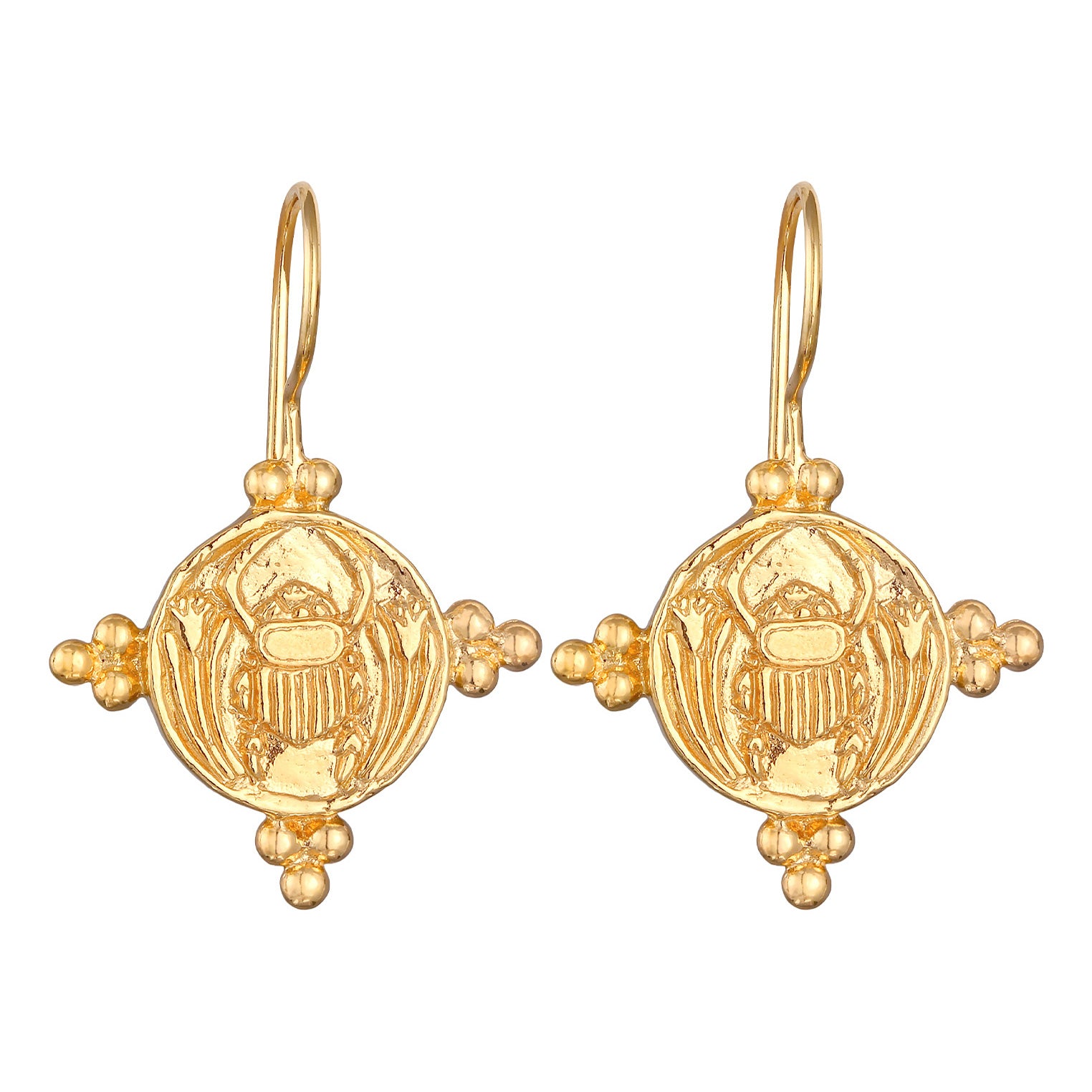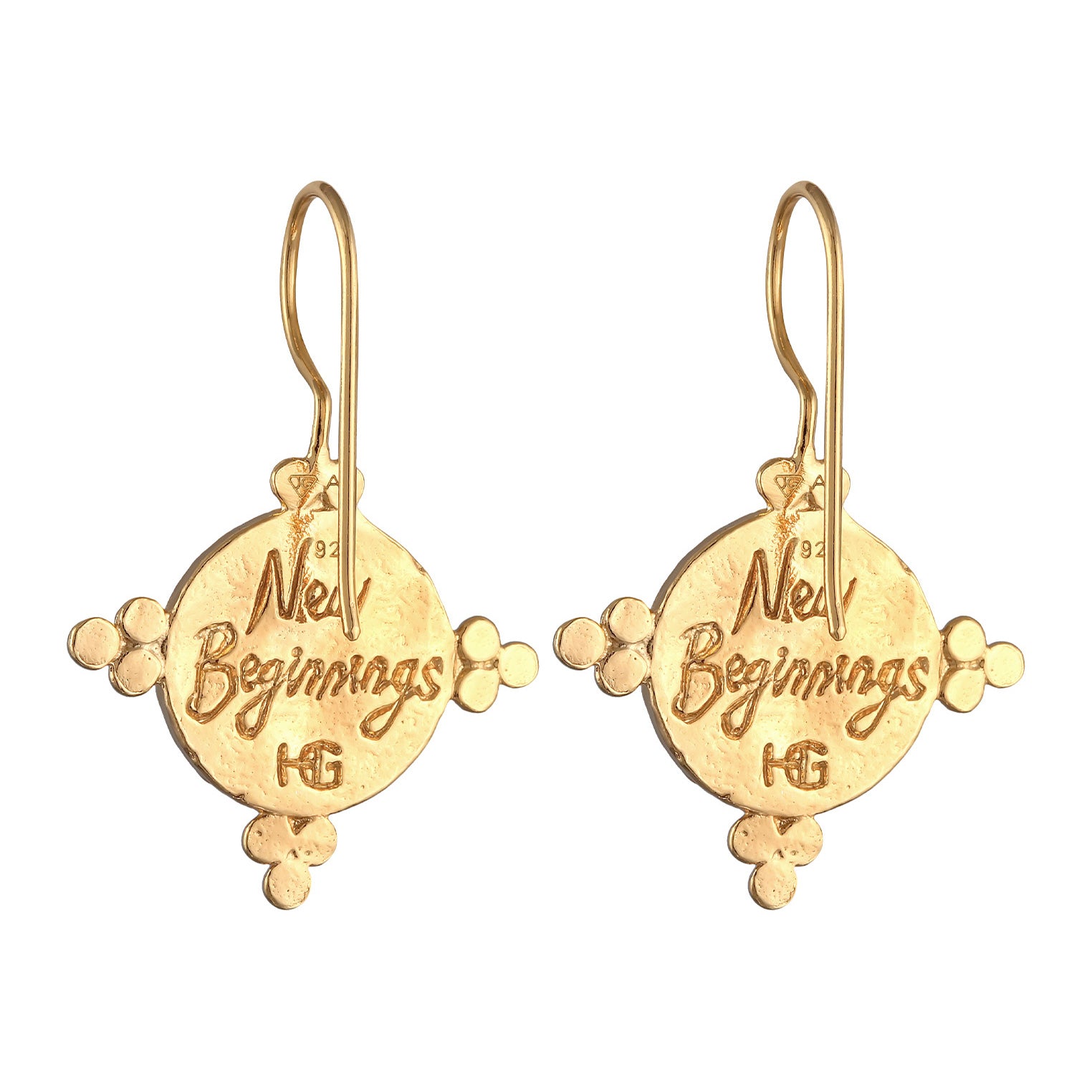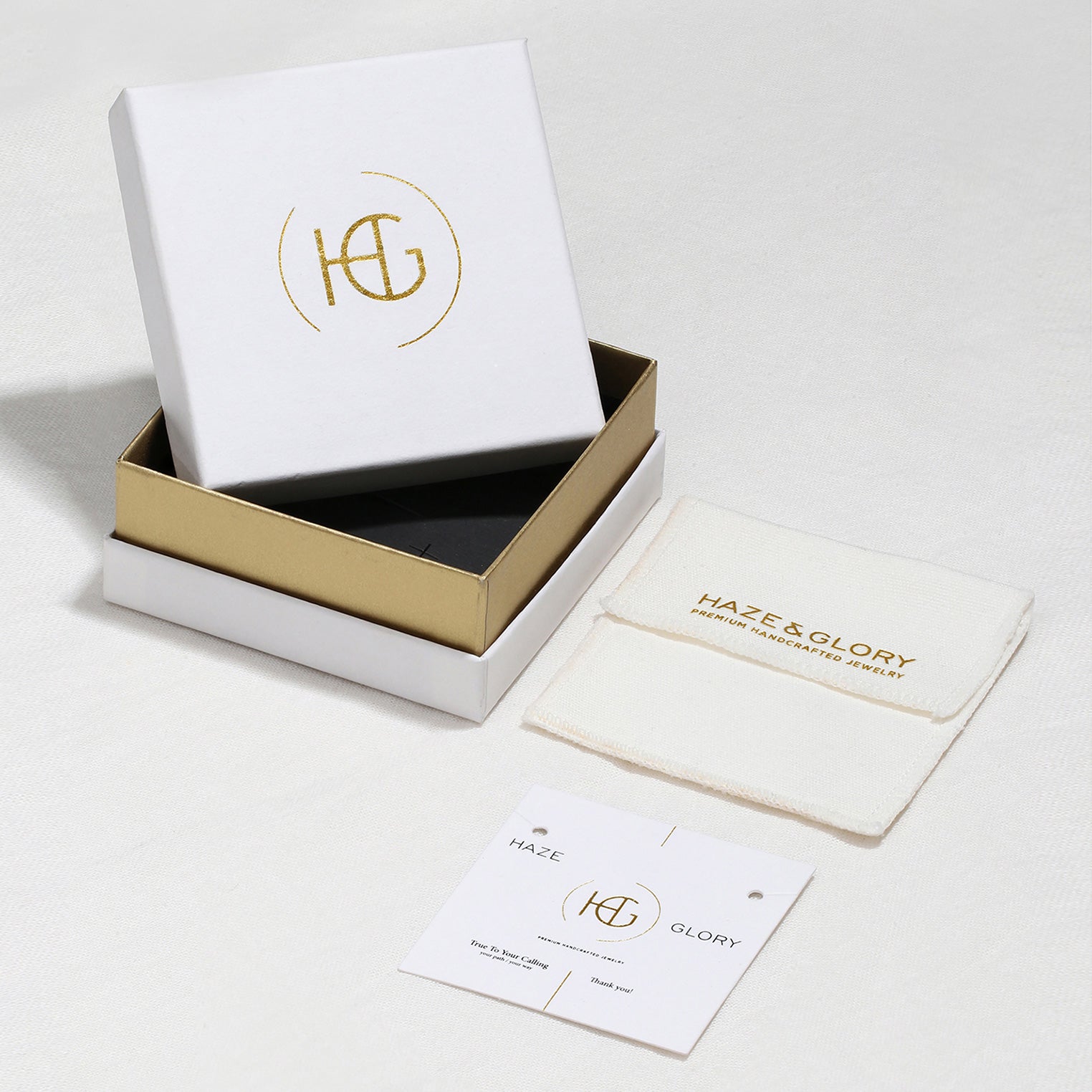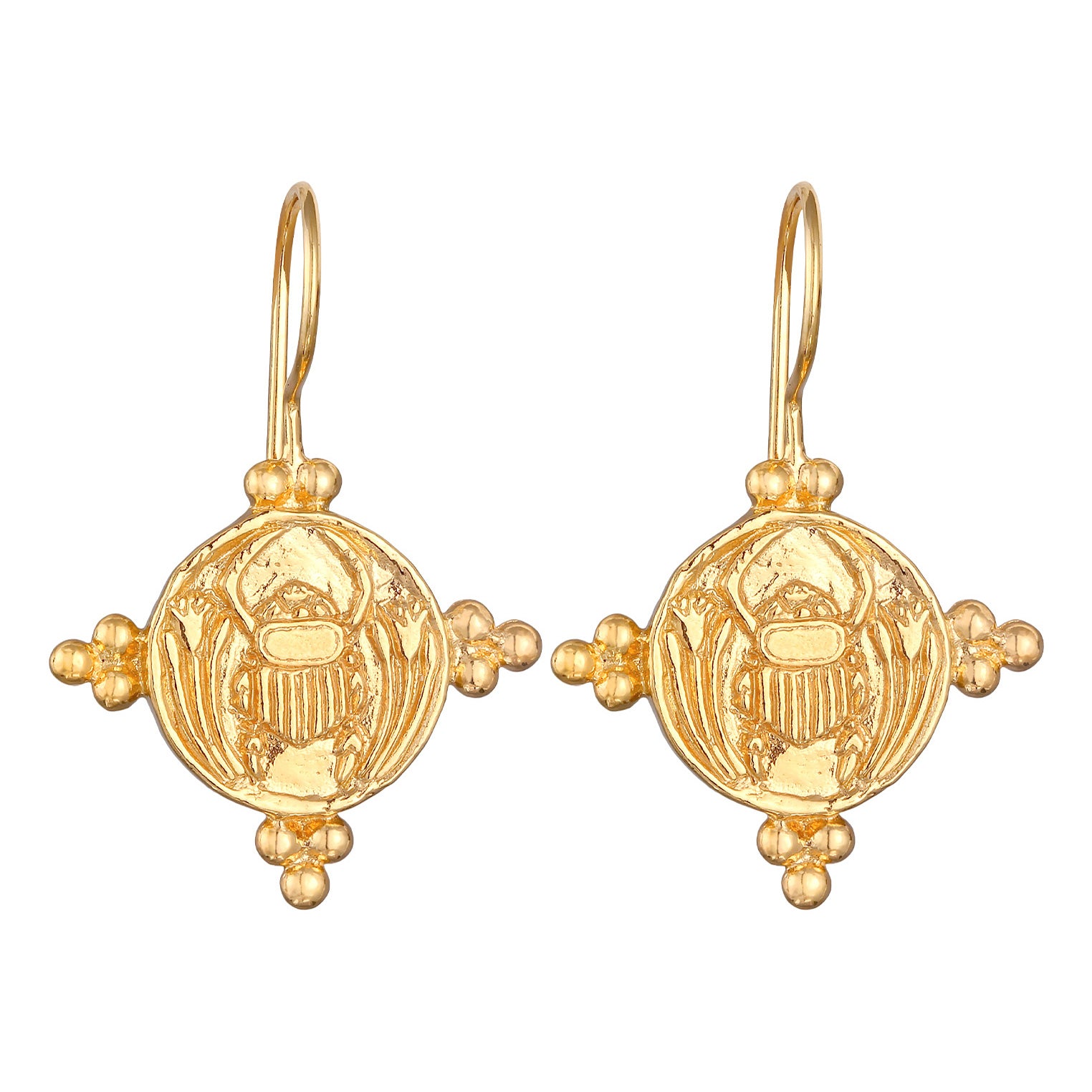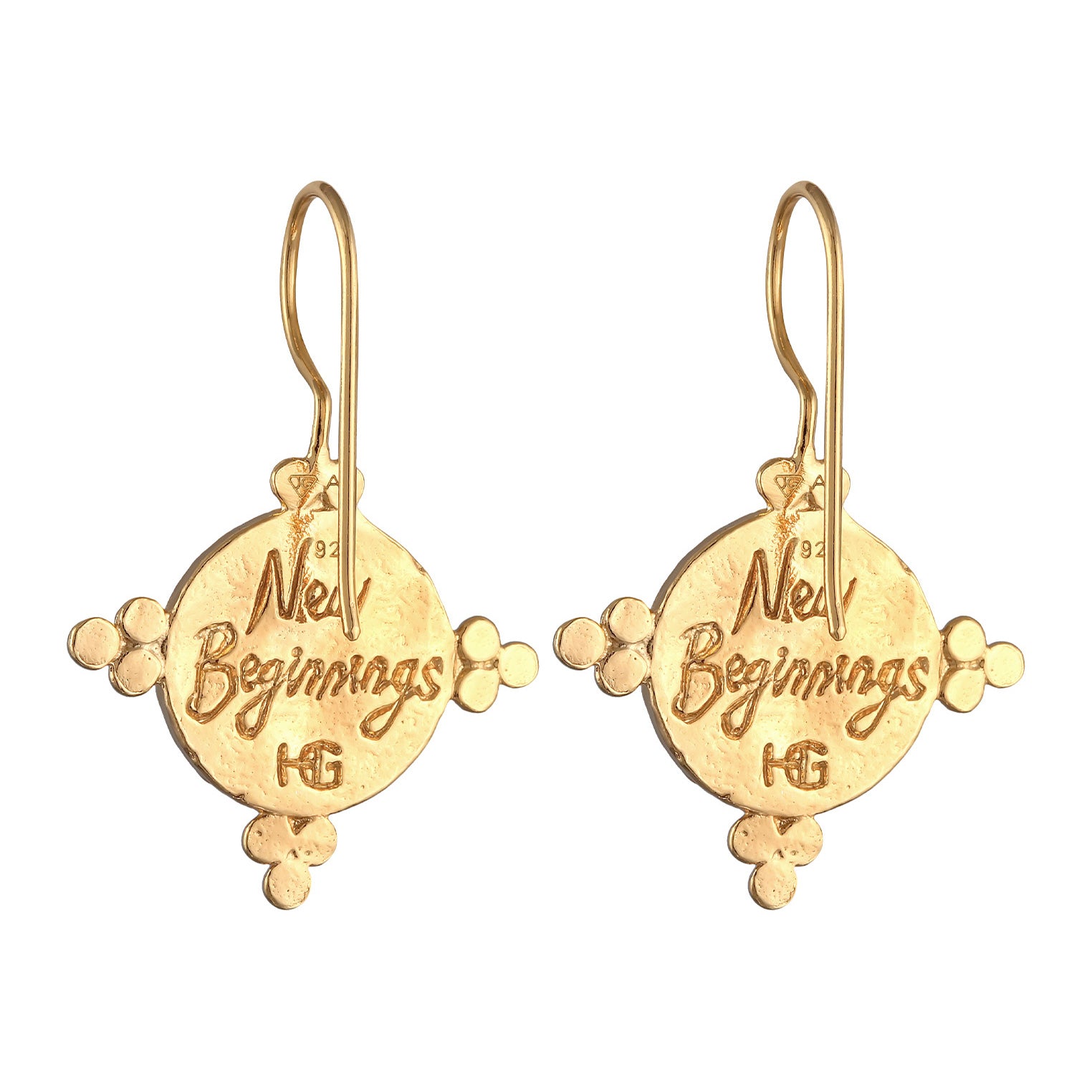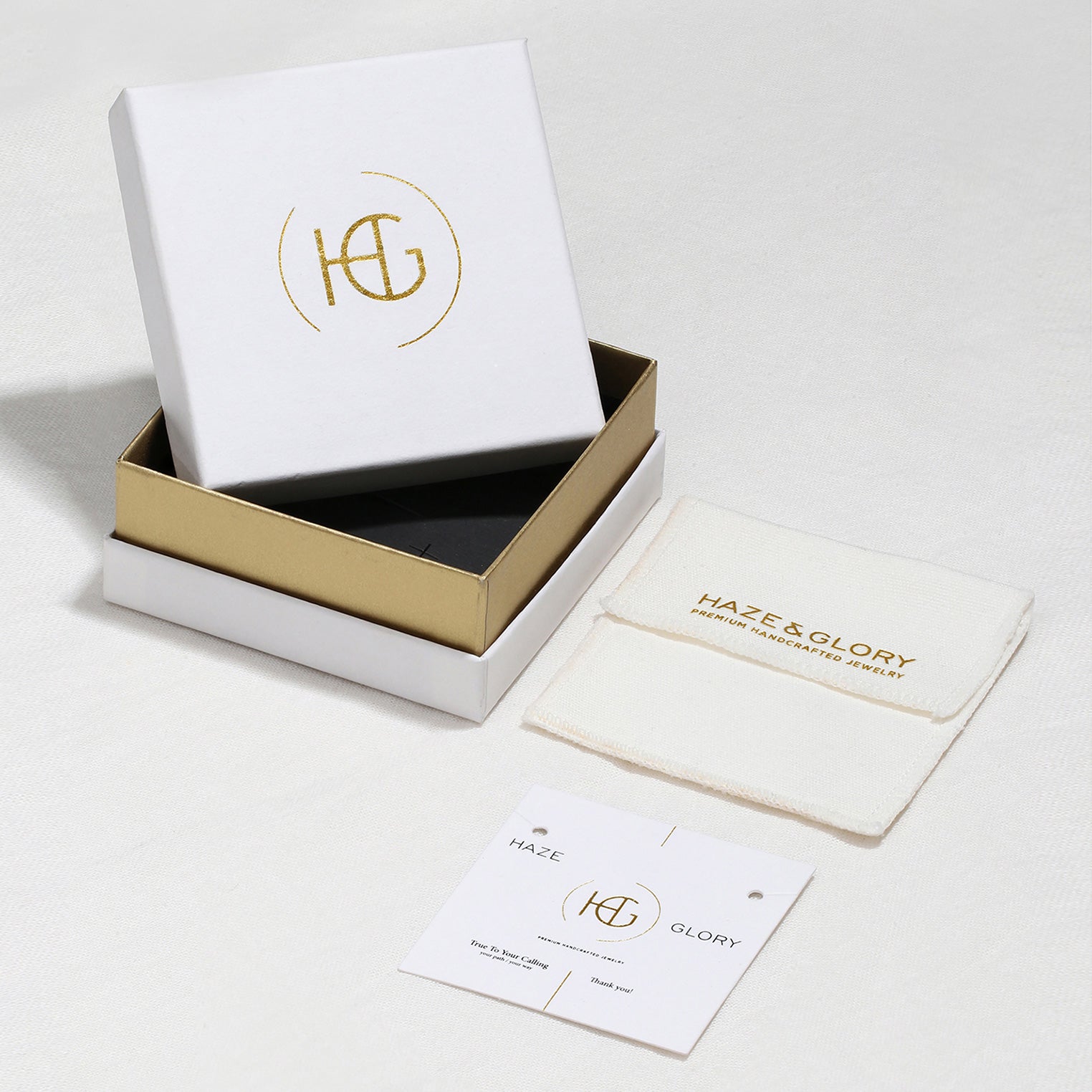 Scarab earrings, 925 silver gold plated
100% handmade real jewelry from Bali
Over 50% recycled sterling silver or yellow gold
Fast climate-neutral delivery
Free gift box made from 100% FSC paper
Description

The scarab is a special genus of dung beetle and is known as a lucky beetle. The scarab is one of the most famous symbols of ancient Egypt. It is associated with the sun god Ra and is a powerful symbol of life, immortality, transformation, luck, growth and creation. These earrings have a diameter of 1.5 x 1.5cm. Since the scarab is a beautiful symbol of growth and transformation, we have engraved "new beginnings" on the back of the earrings.
Material & Dimensions

925 sterling silver gold plated

Width: 2.5cm
Height: 3.5cm
Gemstones & Pearls
Jewelry Care

Jewelry is one of the most valuable goods we own. We invest time and money in choosing the perfect piece that fits our style. But over time, even the most beautiful pieces can lose their shine or become dull. By following a few simple tips, you can preserve the beauty of your jewelry and keep it looking new for years to come.

Store your jewelry properly
The first step to preserving your jewelry is to store it properly. Always store your jewelry in a dry place away from direct sunlight. Moisture can damage some metals, such as: B. silver, which can cause tarnishing. You can use small ziplock bags, jewelry boxes, or soft bags to store your jewelry individually.
Clean your jewelry regularly
It is very important to clean your jewelry regularly so that it retains its shine and vibrancy. After each wear, clean your jewelry with a soft cloth to remove any sweat, dirt, or oil that has accumulated on it. For a more thorough cleaning, you can use a mild soap solution and a soft brush to gently scrub the jewelry. Rinse the jewelry thoroughly and dry it with a soft cloth before storing it.
Avoid contact with chemicals.
Chemicals such as chlorine, perfume, hairspray and makeup can corrode some metals and gemstones. It's best to remove your jewelry before swimming or showering to avoid contact with chlorine and other chemicals.
Remove your jewelry before physical activity
It is important that you remove your jewelry before engaging in physical activity. Activities like sports, gardening, or home improvement projects can damage your jewelry, especially fragile pieces like rings or bracelets.
Have your jewelry professionally cleaned and serviced.
Sometimes, despite our best efforts, our jewelry may lose its shine or become damaged. In such cases, it is best to take your jewelry to a professional jeweler who can clean and service it. He can also carry out repairs or replace missing parts of your jewelry.

In summary, maintaining the beauty of your jewelry requires some effort and care. By following the tips above, you can ensure that your jewelry stays in great condition for years to come. So flaunt your beautiful pieces with confidence!
MAY IT BE SOMETHING MORE?
100% HANDMADE
All of our designs are designed in our studio, drawn on paper, carved from wax and then crafted from 925 sterling silver. Our goal is to design long-lasting jewelry with a deeper meaning. We put a lot of work, sweat and blood into our designs.
LIVING SUSTAINABILITY
We have been 100% plastic-free since 2019! All of our jewelry boxes and packaging materials are made from recycled paper and we keep our supply chains as short as possible - from us to you. Haze & Glory jewelry is made exclusively in our own studio. We don't follow seasonal trends, instead we design timeless jewelry that should be your companion forever.